Get a Free Auto Insurance Quote
Switch & Save up to 40%
By clicking "SEND", I agree to receive marketing via newsletter, text, automatic telephone dialing system, or by artificial/pre-recorded message from UniVista Insurance and its agents and affiliates at the telephone number I have provided. I understand that my consent is not required as a condition of purchasing any goods or services.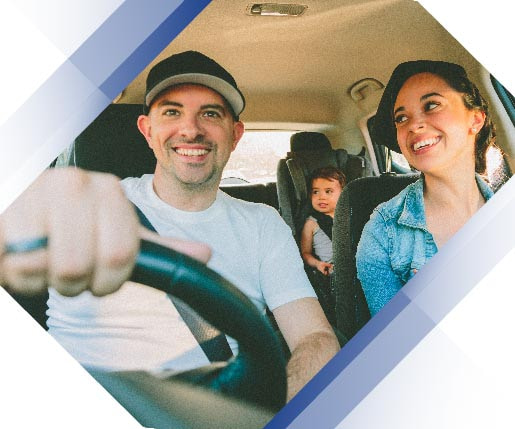 Complete & Personalized Auto Insurance Coverage in Florida, California, and Texas
Univista Insurance offers the easiest way for you to find the most comprehensive auto insurance coverage that best suits your needs and budget.
You'll be able to get one-on-one help from our expert agents and find a high quality car insurance quote and rate that fits you and your finances. This way, you only pay for what you really need.
If your budget is limited, and you must meet the state's minimum requirements or if you want the best protection available, you may quote online or by call one of our licensed agents at (305) 995-0032. Univista Insurance always has you covered!
Univista Insurance offers you the easiest way to find an affordable auto insurance coverage that best suits your needs. We're here to help you find car insurance that's right for you and your wallet.
That way, you only pay for what you actually need. Whether your budget is limited and you need to meet the minimum state requirements or are looking for the best auto insurance coverage possible, you could quote online or by calling one of our licensed agents at (305) 995-0032.
Univista Insurance always has you covered!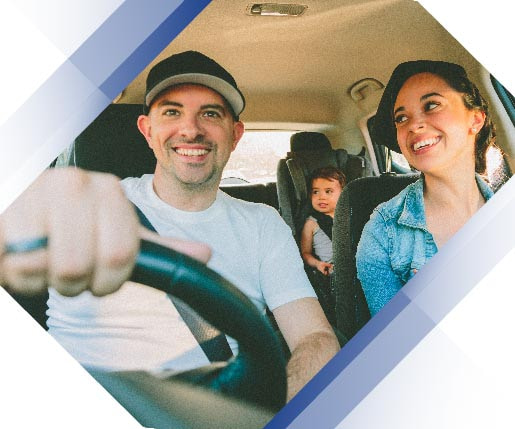 1. Do I Really Need Auto Insurance?
A driver might come across unpredictable situations that can occur on the road or in the parking lot where you leave your car. When you contact a Univista Insurance agent, they can help you choose a policy that gives you peace of mind and avoid unnecessary risks.
Protect investment on your car.
Cover the cost of an accident.
Protect you in the event of a lawsuit.
Support you when other drivers do not have the necessary coverage or do not have any type of coverage.
Cost damages due to natural disasters, theft or vandalism.
Provide you with security and peace of mind when driving your vehicle or when it is parked.
2. Types of Auto Insurance Coverage Options
Personal Injury Protection (PIP)
You can receive coverage up to the limits of the policy if you cause an accident. PIP is designed to reduce the necessity of suing for reimbursement on medical or other related bills from auto accidents. According to Florid Law, it is required to carry PIP Insurance if you own a motor vehicle with four or more wheels.
Bodily Injury
Bodily Injury Liability Coverage is the best protection from being sued for having caused physical injury to another person in a car accident. BI pays for the medical expenses, lost wages, pain and suffering of the injured.
Property Damage
Property Damage Liability Insurance pays for the damage caused to another person's property while driving. The term "property" includes fences, telephone poles, buildings as well as another another car. Coverage even applies if you are driving a vehicle that is not your own.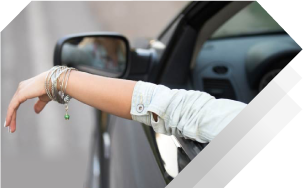 Comprehensive and Collision
Collision coverage protects your car if it is damaged in a collision with virtually anything, whether it be a car, tree or wall. Comprehensive coverage covers you for loss to your car for call causes other than collision or upset.
3. How to get the Cheapest Quote?
The price of your auto insurance, whether you are looking for comprehensive or basic coverage, will depend on many factors. For example, your driving record, the type of car you own, and even the zip code where you reside.
This is why we recommend you contact us by calling (305) 995-0032. So you can get the help of one of our specialized insurance agents, also if you want you can quote auto insurance online here.
4. Why Univista Insurance for your Auto Insurance needs?
Not only can you save up to 40% of the price of your current insurance policy, but you will be joining our family of policyholders receiving many benefits, including:
At Univista Insurance we are a serious and reliable agency with more than 10 years of experience serving the community.
You receive coverage for all your insurance needs including auto, home, business, health and life.
We currently have more than 150 offices and 1500 agents in Florida, California and Texas.
Our agents are licensed and ready to help you in the best possible way.
At Univista Insurance, we continue innovating to provide you with the best service at the best price. Today our mobile application is available to make it easy for you to find all the solutions to your insurance needs.
5. What is the Average Car Insurance Cost?
The cost of auto insurance varies by state and depends on driving history, vehicle model, and zip code. At Univista Insurance, we are passionate about finding and applying every eligible discount to your auto insurance quote. We want your business, and most importantly, we want you to refer us to your friends and family.
6. Learn about our Affordable Auto Insurance Service Options!
Univista Insurance makes it easy to get a fast, free car insurance quote online or you can also give our office a call (305) 995-0032 to speak with one of our licensed agents. You will be able to customize your own auto insurance coverage based on your needs.
We've been told by many customers, we offer the cheapest rate. We want to make sure that you can find a rate that's right for you and your wallet. Whether you drive a 1986 model auto or a 2020 model auto, helping you choose the right coverage is only clicks or a phone call away.
Here are a few things you will need to gather ahead of time:
Household Members and Other Drivers: We will need to know the insured(s) of the vehicle(s). Please obtain the name, date of birth, license number and other required information for each driver and name, date of birth of all household members.
Auto: Year, make, model & vehicle identification number of the vehicle(s) that will be insured.
Insurance: Information of most recent insurer (if applicable).
7. What discounts can I get with Univista Insurance? Univista Insurance Looks for Discounts! Discounts! And more Discounts! To Lower the Cost of Your Auto Insurance Coverage.
Safe driver Discount
Proof of prior insurance Discount
Multi Policy Discount: buying multiple policies, for example: Car + House, Car + House + Motorcycle, Car + Motorcycle, Car + Boat, etc.
Paying in advance Discount: buying your policy several days in advance.
Paying in advance: paying your policy in full at the time of purchase.
Electronic payments Discount: allowing the insurance company to debit your monthly payment through a checking account or credit / debit card.
Insuring multiple cars Discount: insuring more than one car on your policy.
Paperless document delivery Discount
Vehicle safety features Discount
8. What is the Best Auto Insurance Company?
At Univista Insurance we work with many car insurance companies that are among the best insurances that currently exist. With the help of our expert agents you can compare your options before making the final decision. We are with you throughout the process and make it easy for you to make the right choice.
9. How to make an online payment?
First you need to have your policy number at hand.
Then you may select your insurance company shown above.
Finally you will be asked to enter your policy number to complete your payment.
10. How to Compare your Car Insurance Quote?
Always remember that by adding coverage for collision damage, you may end up paying money out of pocket (deductible). Therefore, it is important to know the cost of the deductible, if it applies to your coverage.
11. Car Insurance Coverage Requirements for your State:
At Univista Insurance, we currently offer services in Florida, California and Texas. These states require that you meet the minimum auto insurance requirements. Always pay attention to each of these requirements of the state where you reside.
Auto insurance requirements by state:
12. Are you a California Resident?
Then you may also count on our services to purchase an affordable auto insurance coverage.
13. Tickets, Accidents, DUI, SR-22, FR-44?
Faced with tickets, accidents, if you have a DUI, need SR-22 or FR-44 coverage, Univista Insurance provides you with the best auto insurance according to the needs of each driver.
When you contact your specialized agent, they will guide you so that you can choose the correct rate and protection.
Get the information you need to choose the right coverage for you!
Speak to a Licensed Univista Insurance Agent Today!
Call now! (305) 995-0032
What type(s) of Insurance(s) do you need?
Let us help you make the right decision by finding affordable car insurance that suits your needs. Riding with you wherever you go.
One of the largest investments you can make is your home. UniVista helps you find the best coverage. Your home shelters you, we shelter your home.
UniVista Insurance is ready to assist you in identifying all your potential commercial insurance. Protecting you is our business.
Think about tomorrow and let UniVista Insurance help you get life insurance. We value your life.
We help you find tailored health insurance options that best suit your needs from multiple companies. Building healthy relationships.
We help you find tailored health insurance options that best suit your needs from multiple companies. Building healthy relationships.