Auto Insurance Kendall
Free Quote In less than 5 minutes!
By clicking "SEND", I agree to receive marketing via newsletter, text, automatic telephone dialing system, or by artificial/pre-recorded message from UniVista Insurance and its agents and affiliates at the telephone number I have provided. I understand that my consent is not required as a condition of purchasing any goods or services.
The city of Kendall is a well-known urban area in Miami. Walking through its streets is to learn more about the beauty that the city offers, but in doing so, it is important to have the correct Auto Insurance Kendall.
That is why Univista Insurance has many offices near you, and expert agents always attentive and ready to help you.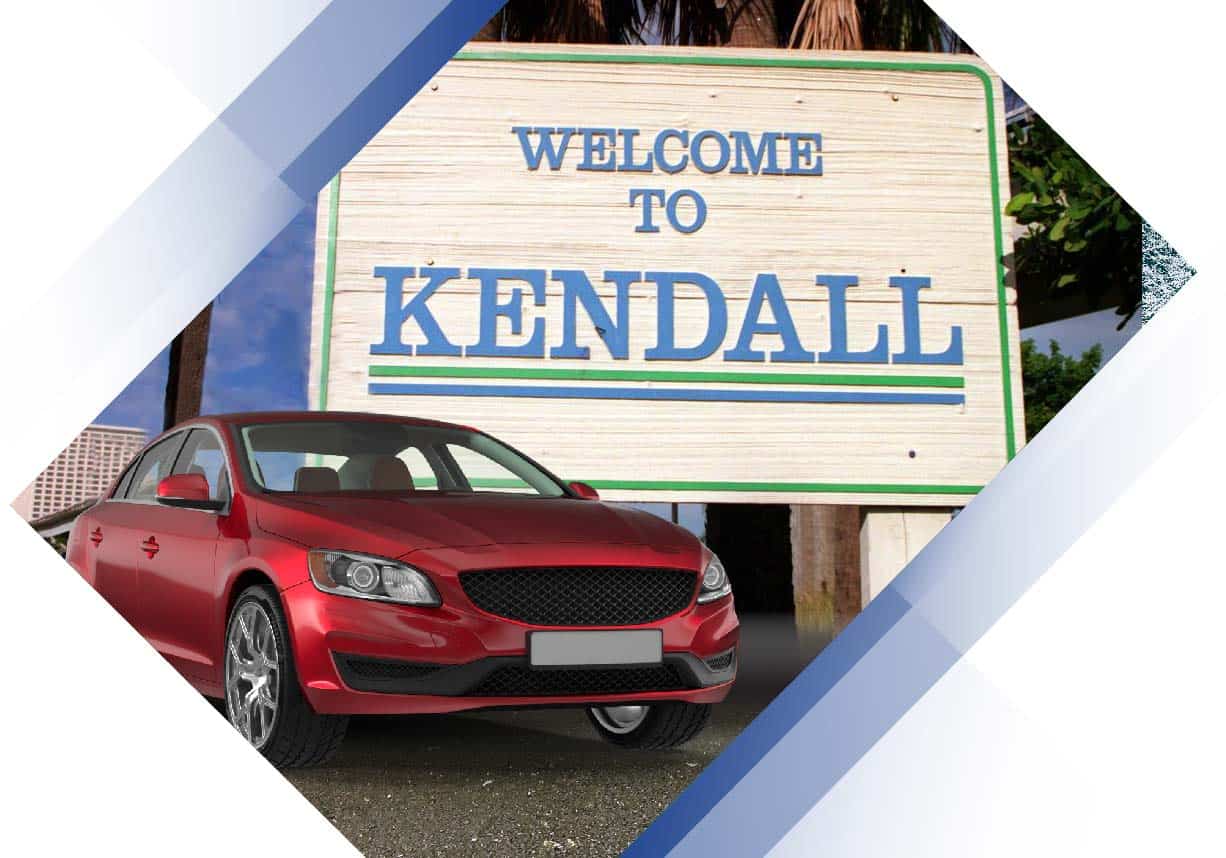 Is it necessary to have Auto Insurance in Kendall?
According to the laws established in the state of Florida, each resident of the city of Kendall must have at least one current auto insurance policy that meets the minimum requirements of the state of Florida.
These laws require that you have minimum coverage for your vehicle with $10,000 for a person's bodily injury or death.
You also need $ 20,000 coverage for injury or death to more than one person, and $ 10,000 for property damage coverage, which is commontly known as (PIP) personal injury protection.
Florida is a fault state; therefore, it's better to discuss the policies with a Univista auto insurance agent that apply to your current policy. Just make sure your insurance policy gives you the coverage you need. You don't want to have an irreparable car accident when you thought your Kendall auto insurance covered everything.
If you have a brand new car or own a used car and financed it, you might need coverage that goes beyond the minimum requirements. You will likely need full coverage plus GAP coverage to fully protect the vehicle in an accident. GAP insurance will pay the loan on the vehicle and you will not be responsible for the loan amount if your vehicle is a total loss. Your Univista auto insurance agent will have all the details.
According to statistics, the traffic accident numbers that occur each year are high. Even the best drivers can be the victims or the cause of a car crash. When driving, we always take all the necessary precautions, and one of them should also protect our car. As a Kendall citizen, be responsible and make the right choice when choosing insurance for your car. You don't need to have the most luxurious option, but it does have to be one that offers you at least basic protection.
Learn more about getting your Auto Insurance with Univista Insurance.
Benefits you can receive with Auto Insurance Kendall
Your coverage can cover those in an accident, which can amount to thousands of dollars in cases such as total loss. If there is damage to third parties involved, you may find yourself in a legal situation from which your insurance can save you. In circumstances where your car fails on the road, either due to a flat tire or a mechanical failure, you may call your insurance, and the tow truck can immediately come to your aid.
When parking a car, we often take for granted that everything will be okay, but what if our car is stolen or hit? Our car insurance can cover the damage or loss. What if the police stop you without insurance? You could get a fine for not having insurance that might turn out to be quite expensive, so it is better not to go through this difficult time.
What are the differences between car insurance companies?
Car coverage is not always the same; after all, some companies offer commercial and personal vehicle coverages. If you register your car under the name of the company you work for, you may need commercial insurance.
Do you have doubts when choosing? You don't have to worry; call 305-995-0032, and our specialized agents help you select the right policy.
What price do you have to pay to insure your car?
Many factors influence the amount you pay: driver history, car model, or Kendall zip code. To ensure that you get the price that meets your needs, we recommend calling 305-995-0032. Your agent will help you compare prices and start saving right away.
At Univista Insurance, we always offer you affordable auto insurance that meets all the law requirements so you can drive safely and safely.
Where are Univista Insurance's Kendall offices located?
Our Kendall offices have their doors always open to you. Visit us whenever you want and discover why we are your best option when choosing your auto insurance coverage.