Affordable Home Insurance
Are you looking for affordable home insurance? You have come to the right place. Our main goal is to help you find the cheap home insurance that suits your needs and budget.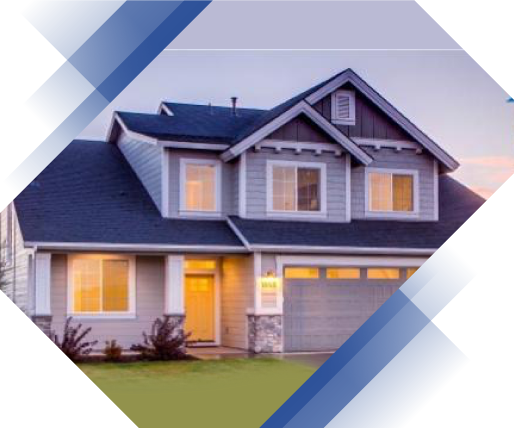 Free Quote
Get an affordable insurance quote. Offering the best insurance at incredible prices.
By clicking "SEND", I agree to receive marketing via newsletter, text, automatic telephone dialing system, or by artificial/pre-recorded message from UniVista Insurance and its agents and affiliates at the telephone number I have provided. I understand that my consent is not required as a condition of purchasing any goods or services.
Which are the main causes of a home fire?
Did you know that when a fire breaks out in your home, you could only have two minutes to escape the flames?
40% of home fires occur in the kitchen. A pan with oil or a pot with food that are forgotten are the most common causes of this type of accident.
According to the National Fire Protection Association, 2% of fires in homes are caused by candles and cause 3% of deaths and 6% of injuries.
Three steps to lower home insurance
There's nothing more mortifying than seeing homeowners insurance grow year after year. We have the same old house, and yet we end up paying more. The worst thing is that the option to cancel home insurance is not the way out.
However, although we apparently cannot find solutions, that does not mean that there are no ways to lower the insurance. Actually, there are some actions you can take to lower the price of your home insurance premiums, and here we share them with you.
Is renters insurance worth it?
It is not always possible to buy a house. The reasons can be diverse, that the income that we have is not sufficient, the state of the credit, or the monstrous debts that we have accumulated.
That is why living for rent for many, more than an option, is a necessity.
What happens if lightning reduces the house where you rented to ashes?
You simply lose everything and have to start over. Although the owner of the house has it insured, her insurance does not cover the personal belongings of the tenants. To recover the losses, you will have no choice but to go to the credit card or use the savings that you have accumulated and buy your furniture and appliances again.
How long do I have to pay my mortgage insurance?
The type of mortgage that we acquire when buying our first property is important. Being approved for a home loan, commonly known as FHA, does not have the same financial consequences as it does for a conventional loan.
The difference is not only in the initial payment since in the current market you can acquire a conventional loan with a down payment lower than the FHA.
To get to the answer, let's go in parts.
How can I lower the cost of my homeowner's insurance?
Cutting spending at such a critical time is key to a family's financial stability. Saving on home insurance without sacrificing the quality of coverage is possible if you follow very specific steps. If you want to pay less for your homeowner's insurance we recommend:
Compare other insurance on the market.
Increase the deductible.
Increase the security of the house.
Pay premiums through automatic transfer.
What are the main home insurance coverages?
Buying a home is one of the most important investments you can make. Therefore, when buying it you must make sure that it has all the necessary coverage for all kinds of unprecedented events. For example, fires, vandalism, hurricanes, or other events can damage your home. Therefore, Univista insurance offers you the best and cheapest options to keep your home protected. These are the main home insurance coverages:
Why should I buy flood insurance?
You've probably heard of flood insurance and wondered if you really need it. To help you decide if your home needs flood insurance, it's important to understand a little about floods and insurance.
Floods are the number one natural disaster in the United States, according to the Federal Emergency Management Agency (FEMA).
Flood insurance covers your home, including garages, interior and exterior walls, ceilings, furniture, clothing, and appliances directly damaged by water, mold, and landslides.
How can I get a quote?
Getting an affordable home insurance quote is easier than ever today. We have very cheap options that fit your needs and budget. You just have to contact us at (305) 995-0032, hundreds of agents are waiting for your call and ready to help you with a completely free and no-obligation quote.
Get the information you need to choose the coverage that's right for you!
Talk to a Univista Licensed Insurance Agent Today!
Call now! (305) 995-0032
What type(s) of Insurance(s) do you need?
Let us help you make the right decision by finding affordable car insurance that suits your needs. Riding with you wherever you go.
One of the largest investments you can make is your home. UniVista helps you find the best coverage. Your home shelters you, we shelter your home.
UniVista Insurance is ready to assist you in identifying all your potential commercial insurance. Protecting you is our business.
Think about tomorrow and let UniVista Insurance help you get life insurance. We value your life.
We help you find tailored health insurance options that best suit your needs from multiple companies. Building healthy relationships.
We help you find tailored health insurance options that best suit your needs from multiple companies. Building healthy relationships.