Infinity Auto Insurance Quote with Univista®
or Complete the form below for a Free Online Quote.
By clicking "SEND", I agree to receive marketing via newsletter, text, automatic telephone dialing system, or by artificial/pre-recorded message from UniVista Insurance and its agents and affiliates at the telephone number I have provided. I understand that my consent is not required as a condition of purchasing any goods or services.
PERSONALIZED AND CUSTOMIZED AUTO INSURANCE POLICY KEMPER INFINITY
We know auto insurance expenses are something you have to consider to make any future financial plan. That's why we take pride in finding customized infinity auto insurance coverage for our clients.
You will get great value for your investments. We focus on every detail of your infinity insurance policy to make it just what you deserve. Numerous discounts apply to your policy after completing your quote(More on that later).
Univista Insurance offers an affordable and extensive infinity auto insurance that covers all your needs and fits your pocket.
Our many professional experts are here to help you with a high quality car insurance quote at the best rate. You will only be paying for what you really need.
Whether your budget is tight, or you need to meet the state's minimum requirements, you will get the best protection. You may quote online here or by calling (305) 995-0032. Univista Insurance always has your infinity auto insurance needs covered!
Kemper Infinity Auto Insurance Coverages with Univista
As soon as you get your infinity car insurance coverage, you get access to a wide variety of protection levels based on your needs. Drivers acquire a policy that complies with the state requirements and has basic coverage that includes: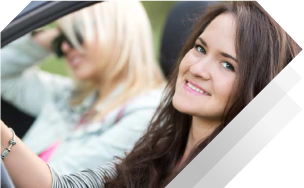 Personal Injury Protection (PIP)
The PIP commonly referred to as "no-fault-insurance," covers the healthcare costs after a car accident. The driver and passengers inside the vehicle will receive the care they need at no cost, even if they don't have active health insurance.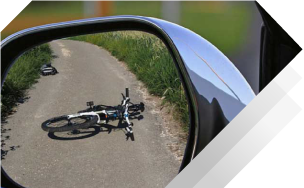 Bodily Injury(BI)
A car accident may happen even when we least expect it, and this coverage protects you against being sued by another individual. Besides, with BI you get reimbursement for any medical expenses or lost wages.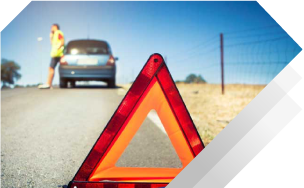 Property Damage Liability Insurance
A property damage liability insurance covers the expenses belonging to third parties. The term refers to fences, telephone poles, buildings, or vehicles.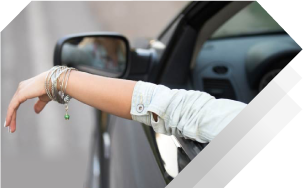 Comprehensive and Collision
As the name suggests, this is comprehensive coverage that protects your car from any damage caused, even when you are not driving. You receive protection for your vehicle whether it's hit by a tree, vandalized, or damaged during a collision.
What auto insurance discounts do Infinity Kemper and Univista offer?
Univista partners with Infinity to bring you new ways to save on your auto insurance. The following discounts may apply to your policy right away, and you may save hundreds on your average annual auto insurance expenses.
Multi-Policy Discount(auto+home, auto+home+motorcycle, auto+motorcycle,auto+boat)

Renewal on time Discount

Paying your policy in full Discount

Paperless Discount (payment by check, credit, or debit card)

Insuring more than one car Discount
How high will be your insurance cost?
The cost of your insurance policy depends on factors that include but are not limited to the vehicle model you drive, your zip code address, your age, as well as your current driving record. Our best recommendation to give all our customers to find the best coverage is to reach us immediately by calling (305) 508-9575. Ask our agents how to compare your quote, and in less than 10 minutes, you will get a price for your car insurance policy that is specific to what you need.
We care about treating our customers with the utmost respect and give them the service they deserve!
How to compare my auto insurance quote with Infinity Kemper and Univista?
Not only can you save up to 40% of the price of your current insurance policy, but you will be joining our family of policyholders receiving many benefits, including:
Mobile App: Univista makes it easy for you to find excellent infinity auto insurance discounts. UnivistaAPP is an innovative tool at your fingertips with a range of dedicated insurance agent experts ready to serve you. In just a few taps, you may fill out a completely free quote and start saving up to 40% on your policy.
Quote by Phone: by calling us at (305) 995-0032, you will talk to one of our 1500+ licensed agents and obtain a customized quote. We are proud to offer our clients the best coverage and price for more than 10 years and counting.
Online Quote: in a fast, safe environment, you may finish your Quote online here and find all the information you need about the best insurance solution for all your needs.
What is Infinity Kemper and Univista's mission?
Our goal is to find the best coverage at the best price for our clients. We offer the lowest auto insurance rate, and we are proud of that. Our hundreds of licensed agents are here to help you with all your insurance needs all year long, 24/7.
Get the information you need to choose the right coverage for you!
Speak to a Licensed Univista Insurance Agent Today!
Call now! (305) 995-0032
What type(s) of Insurance(s) do you need?
Let us help you make the right decision by finding affordable car insurance that suits your needs. Riding with you wherever you go.
One of the largest investments you can make is your home. UniVista helps you find the best coverage. Your home shelters you, we shelter your home.
UniVista Insurance is ready to assist you in identifying all your potential commercial insurance. Protecting you is our business.
Think about tomorrow and let UniVista Insurance help you get life insurance. We value your life.
We help you find tailored health insurance options that best suit your needs from multiple companies. Building healthy relationships.
We help you find tailored health insurance options that best suit your needs from multiple companies. Building healthy relationships.